I recently came back from the 2012 Coal-Gen Conference in Louisville, KY. There were some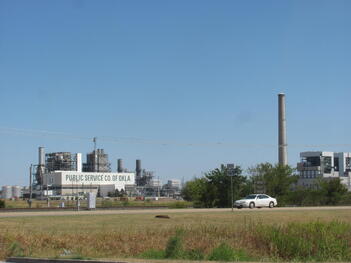 interesting discussions from the plenary session with key note speakers that included assistant EPA administrator Gina McCarthy, Alstom President and CEO Pierre Gauthier, Louisville Gas & Electric VP of Transmission and Generation John Voyles, and Burns & McDonnell Engineering President & CEO Greg Graves. A press update can be found on the Coal-Gen website. Below is a summary of some of the take-away comments I heard from the speakers:
Substantial reductions in air emissions (SOx and NOx) of up to 85% have been achieved since 1995.
The costs to achieve those reductions were lower than originally forecast.
The cost to achieve the next smaller incremental reduction is estimated to be as high as reductions achieved to date.
Coal will continue to play a large role in US energy production.
The EPA has the express goal to create a pathway for coal to continue as a major source of energy.
Carbon emission limits are viewed as the biggest long -term threat to coal.
Carbon Capture and Sequestration (CCS) for meeting carbon emission limits is considered feasible but not yet proven.
There is currently no financial mechanism for industry to make substantial investments needed to develop and implement CCS.
Natural gas (NG) has become a strong competitor to coal for new facilities and will play a significant role in energy production for years to come.
It was said that the carbon emission limits for utility plants are based on what is achievable using NG. Conventional coal fired power plants have a higher carbon footprint than NG which threatens coal's ability to meet future standards. I was surprised there was no discussion of coal gasification as a strategy to meet future carbon emission limits. During the conference I gave a presentation on a coal dryer scrubber that is part of just such a new facility. The coal gasification plant is designed to reduce carbon dioxide emissions by as much as 65% compared to conventional coal fired power plants.
The discussion was interesting because of the nexus between industry and mainstream public awareness of energy policy. I couldn't help feel concern about the challenges ahead, but also optimism stemming from the remarkable achievements over the last several decades.
I can put these achievements into perspective from my own life experience. My senior year in highscool I moved to California from Kansas City. I lived with my grandparents in Redlands, California. Redlands is in San Bernardino County nestled in the hills just south of the San Bernardino mountain range. That year in the summer of 1981 the smog was so bad the tops of the palm trees would be obscured. Even though Redlands is surrounded by several majestic mountains including Mt. Baldy, San Bernardino Mountains, and Mt. Gorgonio, you could barely see them from a short distance away.
I joined the football team and in August we had to do 2 practices a day. At 3:00 pm each day, like clockwork, a thick brown, cloud of smog would roll down the valley from Los Angeles. The cloud would envelope the football field like something out of the horror movie, "the fog". The team would continue to practice hard in the heat and smog. At night, I would go home to my Grandparents house and hack for 2 hours from all the dirty smog I had been breathing in that day. It's hard to describe just how awful the smog was in the early 80's.
Today, the situation in Southern California is substantially improved. I often drive up to LA or San Bernardino from San Diego for projects we're doing in the area. On most days you can see the San Bernardino mountain range from as far away as Temecula as you come over the hill. This is a distance of over 65 miles. Southern CA still has bad days, but the situation is dramatically improved from the dark, brown clouds of smog that used to invade the LA basin in 1981. The visible improvement is supported by data that has been taken over that same period of time. SOx and NOx reductions have declined substantially since the early 80's and in the face of increasing populations. SCAQMD has recently implemented a SOx and NOx Reclaim Program to make further reductions in the area.
There is no question that meeting tough regulatory standards are difficult, but based on my own experience living in Southern California over the last 30 years, they have made a tremendous difference in the quality of life form millions of people. I think sometimes these improvements are underappreciated because they are gradual and occur over a long period of time. What seems certain is that American ingenuity always seems ready and able to meet the challenge.
Click on the icon below to download a copy of the Coal Dryer Scrubber presentation from the 2012 Coal-Gen conference.