A hot topic right now in California is the South Coast Air Quality Management District (SCAQMD) Regional Clean Air Incentives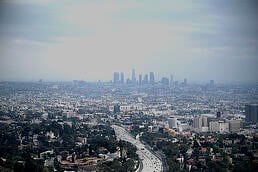 Market (RECLAIM), adopted in October 1993. The purpose of the RECLAIM program is to reduce NOx and SOx emissions through a market-based program. Reduction of these pollutants helps reduce smog and improve visibility. Recent proposed amendments will affect eleven major facilities which emit and estimated 93% of the total emissions from the SOx RECLAIM facilities. These amendments will require many facilities to reduce SOx emissions below the level of control they currently have in place. Financial incentives exist for other facilities to reduce emissions below existing permit limits.
The West Coast Section of the Air & Waste Management Association (A&WMA) is hosting a technical conference on innovative SOx control strategies and technologies for stationary sources on March 17-18, in Diamond Bar, CA. Part of the conference is dedicated to providing an overview of the regulatory landscape including new federal rul

es related to SOx and the recently amended SOx RECLAIM program. I will be giving a presentation on an innovative SO2 scrubber design used at an industrial facility in Southern California to remove SO2 from a thermal oxidizer. The SO2 scrubber is designed to achieve low outlet emissions below 5 ppmv and greater than 99% removal efficiency. The presentation will discuss the advantages and benefits of the design, including reduction in caustic consumption. Continued efforts to deploy better technology and reduce emissions will enable clearer skies in the face of growing populations.
To learn more about achieving ultra low SO2 emissions, please download our white paper.
Photo Credit, LA Smog - Recursive_1
Photo Credit, LA Clear Day - Nomadlovebird