A Saudi petrochemical plant operates a hydrogenation reactor to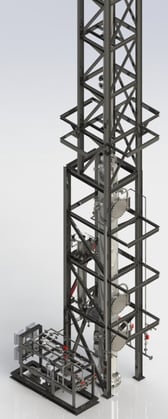 reduce organic compounds using a catalyst. In-situ regeneration is desired to restore the catalyst for additional processing. This improves operational efficiency and safety. The facility is evaluating technology options to achieve this goal. One approach is to
contact the catalyst with a carrier gas at elevated temperature to promote oxidation, resulting in SO2 emissions.

A wet scrubber is needed with this approach to remove SO2 before exhausting to atmosphere. The scrubber will be installed outdoors in a harsh coastal environment with summer temperatures exceeding 114oF. It will operate 3 to 5 days every 18 months and needs to be stored properly to maintain operational condition between uses.

The scrubber is to be built in conformance with over 12,000 pages of detailed refinery specifications with extensive quality assurance requirements. Because of a tight schedule, a scrubber engineering order is initiated in parallel to evaluating other technology options. This reduces scrubber delivery time if the carrier gas oxidation approach is selected.
The customer selected an Envitech scrubber for the engineering order after extensive evaluation. The equipment scope includes a quencher, packed bed absorber, instruments, recirculation pump, pre-assembled piping, valves, and fittings with pre-mounted instruments. Pre-mounted instruments are pre-wired to control boxes. Components meet Class I, Div 2 area classification.

The quencher and vessel are designed using T316SS with internal and external coating. Piping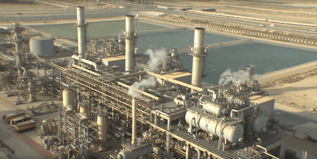 is T316SS conforming to ASME B31.1. Welds are specified to be magnetically and X-ray tested using certified welders.

The design submittal includes more than 90% of final engineering deliverables. The design order was complete and meets the design conditions outlined in the table below.

Although designed as stationary equipment, this type of scrubber can also be designed for mobility for use in other applications or acid gases. Alternate materials of construction are available such as FRP or alloy steels.
DESIGN PARAMETERS
Inlet flow rate: 3,200 acfm
Inlet temperature: 510oF
Carrier gas composition: N2
Inlet SO2: 64 lb/hr
Outlet SO2: < 50 ppmv
Click on the link below to download a case study for a refinery catalyst regeneration SO2 scrubber and other scrubbing literature.