Envitech will be attending the International Biomass Conference & Expo in Minneapolis, MN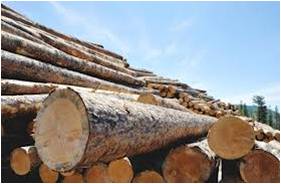 April 8-10, 2013. We will exhibit at Booth 807. During the conference I will be presenting in the Pellets & Densified Biomass track between 8:30 am and 10:00 on Wednesday, April 10th. The topic will be "High Performance Wet Electrostatic Precipitator (WESP) for Pellet Mills".
ABSTRACT
A large portion of wood pellets produced in North America are exported to Europe to support aggressive low-carbon fuel incentives. Growth of the export market has lead to large scale pellet mills with production capacities ranging from 500,000 to 750,000 tons of pellets per year.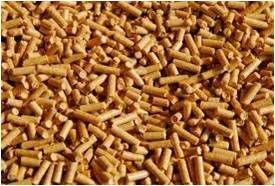 These mills use wood dryers to remove moisture from incoming feed material. A wet electrostatic precipitator (WESP) collects particulate (PM) and condensed volatile organic compounds (VOC) from the dryer exhaust. This is required to protect a downstream regenerative thermal oxidizer (RTO) from fouling. The RTO destroys volatile organic compounds (VOCs) before exhausting to the atmosphere. The process flow conditions are large and typically several hundred thousand cubic feet per minute.
This presentation will discuss a high performance WESP design to treat the pellet mill dryer exhaust. The design leverages experience from several large flow rate applications including a coal dryer scrubber, secondary lead smelter WESP, and sulfite pulp mill recovery boiler WESP. The presentation will focus on how the design achieves high performance.
A copy of the presentation is available by clicking the link below.