With an expanding global population, demand for minerals continues to grow. Development of non-traditional resources is expected to increase to meet this growing demand. This includes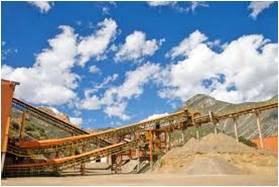 copper resources challenged by high levels of arsenic. Mining operations may incur penalties for arsenic in concentrates that exceed a certain amount. As ore with low levels of arsenic is depleted, these penalties will continue to rise.
One facility seeking to reduce the impact of penalties is the Aranzazu project in Zacatecas Mexico by Aura Minerals. The facility will use a partial roasting technology by Technip to achieve arsenic reduction in the concentrate. After treatment, the concentrate is expected to contain less than 0.3% arsenic. This will decrease expected arsenic related penalties by up to $1.00 per payable pound of copper produced.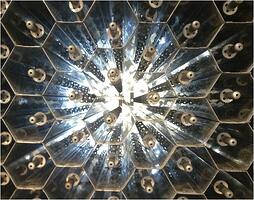 The roaster off-gas will be treated by an Envitech wet scrubber system to remove arsenic with a 99.9% performance guarantee. The inlet gas to the scrubber will be at an elevated temperature well above 1,000oF and will have a high concentration of particulate, sulfur, and arsenic. The scrubber system combines Envitech's wet scrubber technology which has been used to remove hazardous air pollutants from medical and hazardous waste incinerators with Envitech's wet electrostatic precipitator technology (WESP) for final collection and removal of arsenic. Envitech's WESP technology has demonstrated high performance for arsenic removal on other furnace applications at secondary lead smelting facilities.
For more information on the removal of heavy metals using wet electrostatic precipatators, please download our white paper on the capture of emissions from a smelter.